First...
Don't worry too much about the mileage, but definitely ask for maintenance records! Without proper maintenance even the toughest Toyota 4x4 will have problems. Oil changes must be regular and synthetic fluids are always a plus. Toyota publishes recommended maintenance actions for certain mileages, so refer to their guides as a good place to start.
Next...
Inspect the frame very carefully to ensure there are no issues. Some Tacoma models suffered from a manufacturing defect which resulted in the frames rusting through in some instances, ther was even a recall. Other possible frame & body include cracks, bending, shifting, or the FJ Cruiser fender bulge.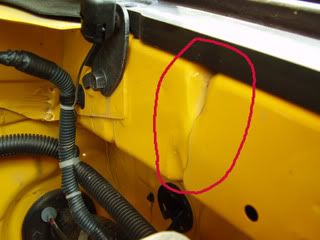 Photo courtesy of Cruiser Larry on FJCruiserForums.com
Don't Forget...
Your diffs! Check the differential fluid and ask when it was last changed. Like oil changes, differential (especially the front since it's often ignored), transfer case, and transmission fluids must be in good working order. If they haven't been changed regularly, this may not be the best truck for you.
Image courtesty of Last Great Road Trip
Also...
Consider having the vehicle inspected by an ASE Certified mechanic. Of course check the Carfax for any issues, you can also use any of the checklists available on http://usedcarinspections.org/.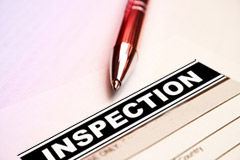 Finally...
Once you've found your perfect ride, made the deal, and brough her home...check everything! If you can, find a TLCA chapter in your area and invite the local experts to come give your truck a thorough checkup. INTENTS Off Road also recently published a few handy tips that anyone can take care of in their garage.
Flickr Photo by Ian Tucker